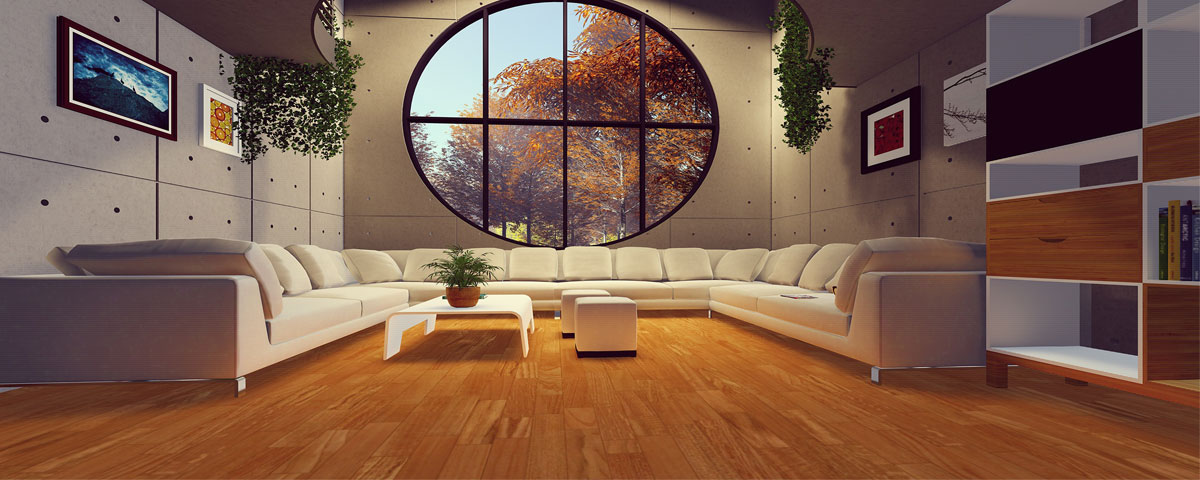 Are you planning to renovate your home? Consider using wall tiles and floor tiles for your home. Growing popularity of tiles for residential has reached its peak level in 2018. We have observed many home decor designs but tiles are considered to be versatile and in vogue for the modern look of the home.
Looking at the recent trends, our expert will give you convincing thoughts on using tiles for your home decor. We can help you by giving you the right direction to choose the best tile design and style to make your home look luxurious and modern that you desire it to be.
Tiles play a vital role in giving a modern aesthetic look to your home, it increases the value of your home by setting a perfect combination of color, style, and design giving a finishing touch.
Here are some of the reasons, why one should choose tiles to improve home decor.
1.) Tiles Stimulate The Home Appearance:
Tiles come in various colors, patterns, style, and size but setting your heart on one particular tile that uplifts your home appearance is a tough decision. Everyone knows that Ceramic tiles are popularly used for home wall tiles and floor tiles. They are flexible in the application, no matter which area you are selecting to tile. However, a beautifully tiled kitchen, bathroom or living room catch the visitors attention and easily reveals the effort you put into designing your home. Spice of your home decor with ceramic tiles.
2.) Tiles With Less Density are Easy to Install:
Thinking which tiles are easy to install?
Ceramic wall tiles
are the one. They are very light in weight which makes them easy to cut and fit anywhere in your home whether you want them on your walls, floors, backsplash, rooftop or outer areas; it is perfect for its minimalistic nature. It is best to fit for home due to its quality of dynamic in nature that allows you to amp up the look of your home nicely. To know more about ceramic tiles, look at this.
3.) Free from Dirt and Stains:
Ceramic tiles are easy to clean, maintain and keep shining with minimal efforts. Home areas like a kitchen where you have high footfalls; tile are likely to suffer from more dirt, stains, and spills. In order to maintain cleanliness and hygiene in that area you need to make a constant effort to clean tiles but ceramic tiles are stain resistant and you can easily wipe out without fear of damaging the tiles.
4.) Variety in Pattern and Designs:
Today tiles are available in various design, patterns and in customized size. Technology advancement has brought a revolution in Tile industry; giving ample of choices in tile designs to customers. Some of the popular tile designs are available in Matt, Rustic and Glossy with several patterns like Geometric patterns, glass mosaic, chevron, penny tiles and wood effect tiles which enhance the entire look of your home.
Ceramic tiles are best for the areas prone to wet and moisture such as a bathroom. The bathroom is the place where tiles are likely to be wet for a longer period of time, using the non-porous and moisture resistant floor tiles like ceramic tiles are best suitable for this reason. It is also a slip-proof, thus makes them perfect for a bathroom without having fear of slip or fall.
Ceramic tiles can be used for external areas which are prone to heat, snow or rain; however being frost resistance in nature makes them perfect tile for external use. Even exposed to direct sunlight, ceramic tiles do not change their color or fade away.
When you are planning to renovate your home, definitely it is the biggest task and nobody can change the entire home design in a short span of time. You choose the best when it's time to design, to avoid replacing them again and again.Indeed, ceramic tiles are perfect for your home decor because of durable in nature and have a longer life of more than 20 years if well maintained.
8.) Tiles present Creativity:
You can apply some creative and innovative ideas to enhance the side over areas of your home like a fireplace, top of cabinets, mirror walls or backsplash in the kitchen and bathroom. You can highlight these portion of your rooms with patterned tiles to give extraordinary effect.
Rounding Off: So, here are some presentable thoughts on using tiles to decorate your home. Just consider using tiles rather than wallpaper because they last for longer time. Here at Q-BO Ceramics, we have a wide range of tile designs and patterns to match up with your taste. No matter, which area of the room you want to redesign, we have covered everything. Contact us or call our expert for more design option and consultation. We will get back to you shortly!