Ceramic Industry Scenario

There is unprecedented growth in Indian Ceramic Industry. It ranks 2nd in the world producing more than 12.9% of the global output. Among various countries, India is the third largest market in the world in tile production almost double at 12%.
Gujarat is world largest ceramic tiles manufacturing zone and Morbi – city of Gujarat is the 3rd biggest cluster of ceramic tile manufacturing across the world. 90% of the total production of Ceramic Products in India is catered to, by Morbi alone.
Q-BO ceramics as a manufacturer and exporter of India
From luxurious wall tiles to simple attractive floor tiles, Q-BO has one aim: willingness to enhance lifestyles!
Established in 2010, QBO ceramics is a leading Manufacturer and Exporter of Ceramic tiles. It has the largest dispatch center well connected and located near to Mundra Port. We are widely spread around more than 40 countries exporting their products worldwide. 700+ employees are engaged with Q-BO ceramics to make those branded Ceramic-Digital Wall tiles.
Our premium Brand in digital wall tiles is categorized into three series: Glossy, Rustic or Matte collections that offer the most diverse selection of Ornamental designs that can be used in various types of interiors with size of (600mmX300mm, 600mm X 250mm, 300mm X300mm).
We give an opportunity to our valuable Customers to select their custom wall tile designs at very affordable price.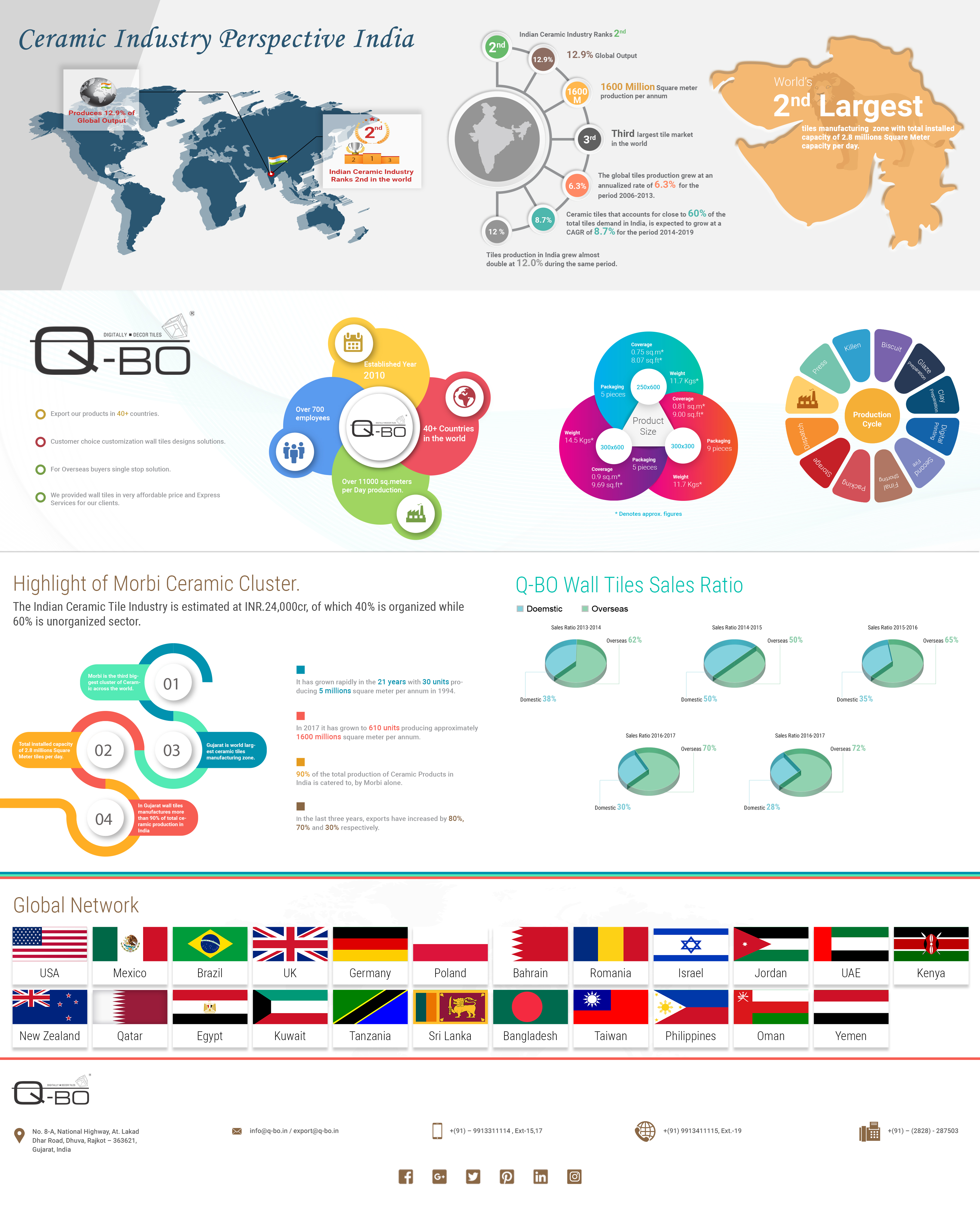 Click Here For High-Resolution Image